Virtual Hackathon 4 Good AI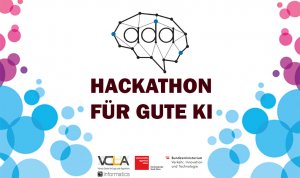 In our DigiEduHack activity on October 3.-4., 2019, the pupils ages 14-17 from EduDigiHack participating countries have had the chance to solve real challenges and connect fostering of digital skills with a reflection on the sustainability issues of the modern world. Interdisciplinary activities such as this one foster pupil´s creative problem solving, as well as build skills such as collaboration and perseverance. By researching the challenge of sustainable resource management, the pupils could pass this forward by designing a chatbot programmed in Scratch, which is open access programming language on a desktop based programming interface. Out of 31 registrations the jury chose three winners, which will receive the cash prizes from the award fund of EUR 500.
Congratulations from the FLL – Team!
Links